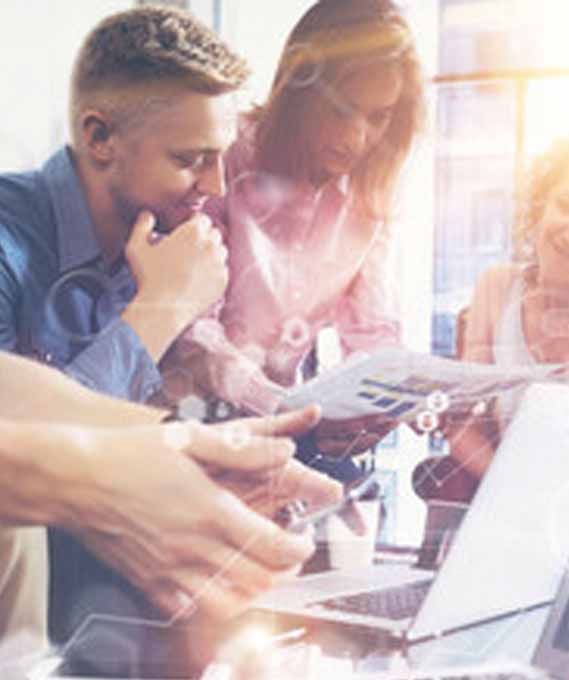 The Finest Leader I Ever Met

(This is an excerpt from the book, "Scrumnastics," by Nick Hewyn Holmes).

The best and finest reluctant leader I have ever had the pleasure of working with is someone called Peter Lumley. Peter worked for Thomas Cook in the days when they made (lots of) money.


Pete headed up the business intelligence and management information division for Thomas Cook. Business Intelligence is what shows you where you are making your money and losing your money.


I knew him because I had taught him and his team how to create a thing called a' data warehouse' and I later designed some of the data cubes that had a few of the snottier technical issues. On and off, I worked with Pete as a consultant for over 12 years.


Pete had a certain knack of handing out tasks to his people that were really finely judged. They always stretched that person a little bit to keep them interested in their job but never so much that they caused them a lot of negative stress. In that way he made sure they thrived.


His small team combined all sorts of computer data from all kinds of different computer systems, none of which wanted to play nice with the others. Everything they succeeded in doing was painful to achieve. They combined data from the world's seventh largest airline, the second largest tour operator in Europe, and the largest retail presence in the UK. They made every piece of software they used scream, and they churned and turned raw data into valuable insights for a bunch of remarkably talentless, ungrateful, largely innumerate senior managers. Who largely ignored it. Which is one of the reasons that Thomas Cook eventually went bust.


One of the systems that Pete's team designed was used when a Fatwa was called on British tourists in Kenya. It was the only system in the UK that could locate every UK tourist and their hotel in Kenya whether they had booked with Thomas Cook or not.


The UK government could not find them and so they turned to Thomas Cook. Or rather, they turned to Pete. His job was to get a list of all of the holiday makers to those special, tough, brave men who you turn to in the dark times: those men who don't do very much but what they do stays done.


Time was of the essence, so it was a good thing that it only took him and his team 20 pretty frantic minutes to get them their list.


Did Peter and his team get a grateful and well deserved 'thank you' from the top management of Thomas Cook? Er, no. The management 'talent' was far too busy taking the credit for themselves to do anything so noble. It was even more cutting when I tell you that, 25 years previously, Pete had lifted the CEO out of obscurity from working in the post room and gave him a job with a future. In other words, it was Pete that had put him on the right path to a brighter future.


Pete's quiet reward was the sure knowledge of a job well done. That he and his team helped in a small way to keep the lives of innocent British tourists safe. Quietly achieving things like that mattered more to Pete than any fake thanks. He was the essence of a reluctant leader.


Like most reluctant leaders, he was passionate about the company, its history and heritage and, above all, the people who worked there no matter how badly the company treated him and his team. Whether doorman or director, Pete knew them all and always had a few brightening words for them all. He was one of the good guys.


Within Thomas Cook Peter Lumley was famous.


He used to joke that if you cut him open, his body would have "Thomas Cook" running all the way through it. Every day his overworked, too small team faced a different, almost insurmountable technical challenge combined with an insufficient budget.


However, Pete inspired, led, enticed and encouraged everyone in his team to overcome each one of the challenges day after day and year after year. I never, ever heard him say a cross word to any of them: the men and women of his team adored him.


He never moaned to anyone about the shabby way that his managers treated him during his career even though it cost him many thousands of pounds in lost pension rights when they outsourced him for eight years and then insourced him back to Thomas Cook when they finally bothered to find out what he did and how valuable his team were to the company.


In his spare time Pete was a Scout Master, so were his wife and daughter. He liked nothing better than quietly organising food and outdoor camping for Scout jamborees, where many hundreds of young people came from all over the world to come together in the big showgrounds of Peterborough. It is customary to smirk knowingly at such things now, but Peter was made of better stuff than that.


Peter was also in charge of the annual scout Gang show for Peterborough. One of the years I was working with him he invited me to come along and see it.


The star turn was a young teenage lad with Down's syndrome who sang the hit song of the show solo. Peter and his team had encouraged and coached him for a whole year.


On the night I went the applause from the crowd and the others in the show when the lad hit the high notes at the end of the song was one of the most moving and genuine things I have ever seen. I used to be a rock musician and I have seen and been to some great gigs: but there wasn't a dry eye in the house that night.


So, thank you, Peter Lumley, for showing me the wisdom and merit of being a reluctant leader and for being the best leader I have ever worked with.


Your inspiration runs through every leadership and management project I have ever done since. You always did the right thing at the right time and always because it was the right thing to do and for no other reward or reason.


You also always did the right thing at the wrong time, even though it always cost you dear. A true reluctant leader and the reason I look for reluctant leaders to succeed me in every team I train, coach and mentor.


Thank you, Pete.


When Pete retired there were genuine tears of love and sadness from the many, many people that he had worked with and managed over the decades. Pete left a Pete shaped hole in Thomas Cook and somehow it was never the same without him.


When the CEO made Thomas Cook bankrupt there were tears of a very different sort from those whose lives and careers he had ruined.


There are lessons here for all of us to learn.


You may have learned that it is expected that you can tread on the quietly noble, and the humble and get away with it in order to get your way. If so, you may do well in life but you will never be a true leader, reluctant or otherwise. And one day, there will be a reckoning. There is always a reckoning.


Or, you may have been inspired to always treat the people in your care as well as you can and do the right thing by your people, even sometimes when it is to your personal detriment. It's called having an old-fashioned, old school attribute called honour. Having honour means you sleep at night.